Search Tyres by Vehicle Registration
Are you looking for Car Tyres Walsall for your vehicle?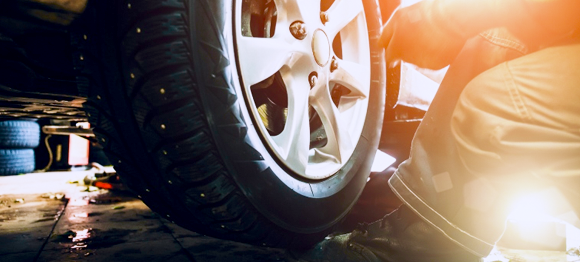 What is it that is the most important component of a car? People will name a lot of parts like engine, brakes or transmission, etc. But when you will ask a seasoned motorist, he will tell you differently. Tyres play a crucial role in offering performance along with maintaining safety on the roads. At Central Tyres Walsall, we believe that the quality of tyres highly affects their performance. Therefore, our experts align tyres from some of the best brands available in the market at our garage. In case you are looking to buy extraordinary tyres, don't forget to check out our extensive collection of new tyres Walsall.
When it comes to purchasing tyres for a car, motorists should precisely know their requirement. Tyre manufacturing has changed dramatically over the years due to technological advancement. Tyres today are made according to specific driving conditions and terrain requirements. Therefore, it becomes imperative for motorists to choose the right set of tyres for added safety. While opting for the correct set, one must first analyse the size of the tyres concerned. Further, one should also examine the terrain requirements as well. According to weather conditions, there are three different types of tyres, namely summer, winter, and all-season tyres.
To assist you with some of the best models of tyres from different brands around the world, allow us to offer the following list:
Continental Premium Contact 6
The tyre's agility is increased greatly by its excellent grip provided at the corners. As the name suggests, Premium Contact 6 offers outstanding contact on the wet as well as dry roads. Therefore, the tyre exceptionally helps in water evacuation for better protection against aquaplaning on wet roads. Premium contact is also a good option for motorists who expect high fuel efficiency from their cars.
Quality braking abilities for shorter braking distances
Enhanced wet and dry grip for better manoeuvrability
Reduced interior noise for super comfort
Bridgestone Turanza T005
No other tyre is better at saving fuel than Bridgestone's Turanza T005. The tyre is equipped with features that greatly reduce the overall rolling resistance of the tyre. Another extraordinary benefit of using Turanza is its unmatched braking capabilities. The tyre outcasts every other tyre for braking distances in the same price range.
Excellent fuel economy for more mileage
Slick tread design for better dry performance
Outstanding steering and cornering capabilities
It doesn't matter which car you own if you don't get the tyre purchase process right. Therefore, we, at Central Tyres Walsall, provide some of the best tyres that the manufacturing market has to offer. In case you want to buy new tyres Walsall, make sure to give our collection a look.
To buy tyres online with us, follow the given steps:
Go to the tyre finder tool present on the top of the page.
Fill in the registration number or tyre specification and choose the desired model.
Enter the address details and contact information.
Complete the payment process.
The purchased set of tyres will reach you in a matter of a few days via mailing services.